PULP NON-FICTION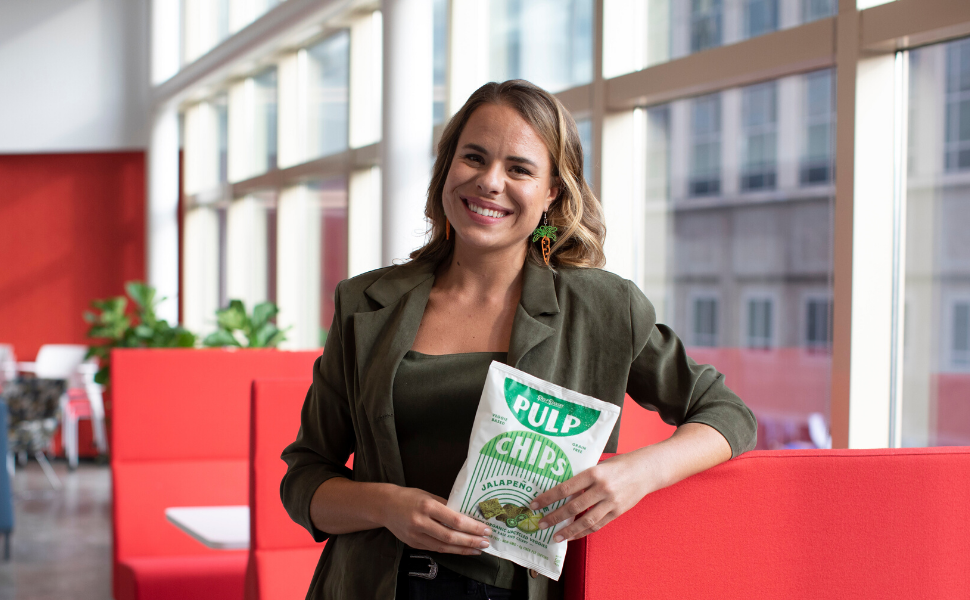 We're On A Mission To Usher In A New Wave Of Sustainable Nutrition, For All.
At Pulp Pantry, we're working to cultivate better, more nutritious & sustainable food choices that serve our generation and generations to come.

Pulp Pantry proudly brings vegetables to the forefront of your pantry, with a mix of innovation, ingenuity, fun and flavor! We believe in simplifying nutritious, delightful eating. Dig in, do good!
IN THE BEGINNING, THERE WAS JUICE. AND THEN, THERE WAS PULP.
It all started when Pulp Pantry's founder Kaitlin Mogentale watched a friend juice a carrot, seeing firsthand the large amount of fresh pulp that was left behind.
"What do you do with your pulp?"
Her friend admitted to having no clue about what to do with the pulp, meaning this resource was destined to go to waste.

Kaitlin's inner food waste warrior couldn't help but want to rescue the carrot's better half. She happily took the pulp home to make her first-ever juice pulp carrot cookies.

After calling up a few local juiceries, it was clear that many didn't have the capacity or resources to do much of anything with their pulp.

Thus began the quest to find a more widespread solution, one that would ensure good food is put to good use: nourishing humanity.

In the US, we waste up to 40% of our annual food supply. And worst of all, the foods we waste most are exactly the foods we should be eating more of: fruits and vegetables. At Pulp Pantry, we're taking a stand.

Today, Pulp Pantry works with large manufacturers to turn overlooked resources like fresh-pressed vegetables into wholesome pantry staples that make it convenient and delicious to eat more servings of vegetables and fiber. Join us!