Next Gen Materials: Upcycled, Renewable, Sustainable
Game changing thinkers, brands and makers that are reinventing the next generation of materials used to make sustainable clothing, furniture, packaging and more.
Behold a new material revolution: these innovators are turning old into new, transforming underutilized plants into wholly new opportunities.
Here are our top picks of new-age sustainable materials made from completely renewable feedstock, entirely biodegradable materials, or upcycled resources that would have otherwise gone to waste, and the ingenious brands behind them.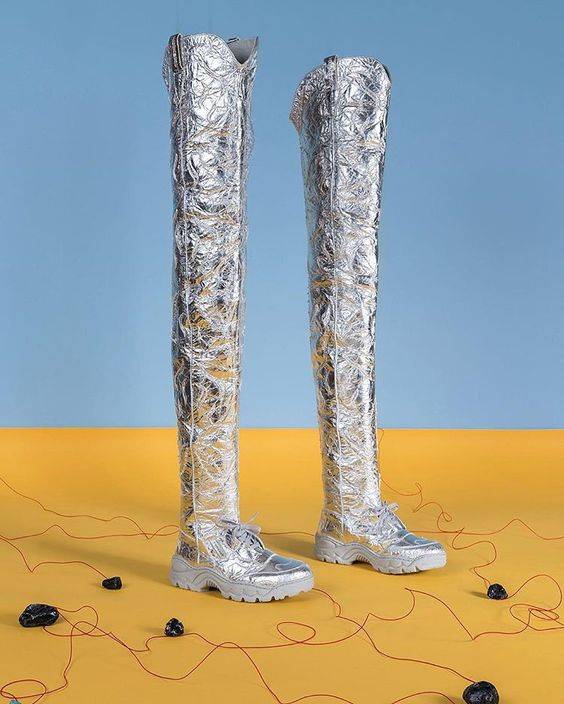 Rombaut's shoes, made from Piñatex pineapple leather.
Piñatex, maker of pineapple leather that's reinventing vegan leather made from what would be a waste

.

Bolt Threads, maker of Mylo Unleather, a leather made from mushrooms and featured in clothing by the likes of adidas, Stella McCartney and more. 
UNIFI, the brand behind the plastic water bottle yarn that's unleashed new businesses from Quicksilver, Roxy, Patagonia, Prana, Volcom and beyond. S

hop from their brand partners here.

Mycoworks creates leather grown rapidly from mycelium and agricultural byproducts in a carbon-negative process.

Recork turns wine corks into sustainable raw materials, like soles for shoes!

Bloom Foam by Algix transforms green water (from algae) into clean water to make performance foams.
Orange Fiber

fabric for clothing made from orange juice pulp

Fruitleather just as it sounds... Leather made from fruit.
EcoNyl made from nylon waste, fishing nets, etc.
Vegea Wine Pommace Leather.
Mycorena Fungi-based, next-generation vegan protein. A cooking experience superior to plants, using significantly fewer resources.
 MIT self-assembly lab, a futuristic research lab at MIT inventing self-assembly and programmable material technologies for adaptive buildings and materials.
Make way for new solar panels on skyscrapers, windows and more. Opaque solar cell materials, or perovskites, are closing in on silicon with top efficiencies of 22%, and are cheaper than traditional silicon panels.
Packaging: Terravive plastic made from food waste, fully biodegradable and marine compostable.
Packaging: Evoware seaweed plastic and packaging.
Packaging: Sway seaweed plastic.
Packaging: Incredible Eats - spoons you can eat! 
These materials are truly the future. 

P.S. We keep updated on new materials piquing our interest on Pinterest. Check out our Upcycled Board or World of Waste for more commentary on the challenges, and solutions, reinventing a world in which we waste less, and thrive more.