Pulp Partners Ashley and Kaitlin paid a visit to the Suja juice HQ this past week, on our way down to San Diego's Food Waste Solutions Summit. It was a mind-blowing experience to see the ultra-streamlined juicing operation in progress, happening inside a state-of-the-art, 171,000 square foot facility! We're excited to share our highlight reel with you.
For those who don't know... Suja is an all organic juice company, recently acquired by Coca-Cola. What started as a small door to door juice delivery operation has become the largest national brand of cold-pressed organic juice, distributed nationally in grocers from Costco to Ralph's.
Welcome to the Opps
When we stepped into the juicing warehouse, we were given insulated jackets to keep us warm in the frigid temperatures of the facility, which helps to ensure the food safety of each step of the process. We were led into the locker room, where we put a smock on over our jackets, complete with booties and a hair (and beard?!) net.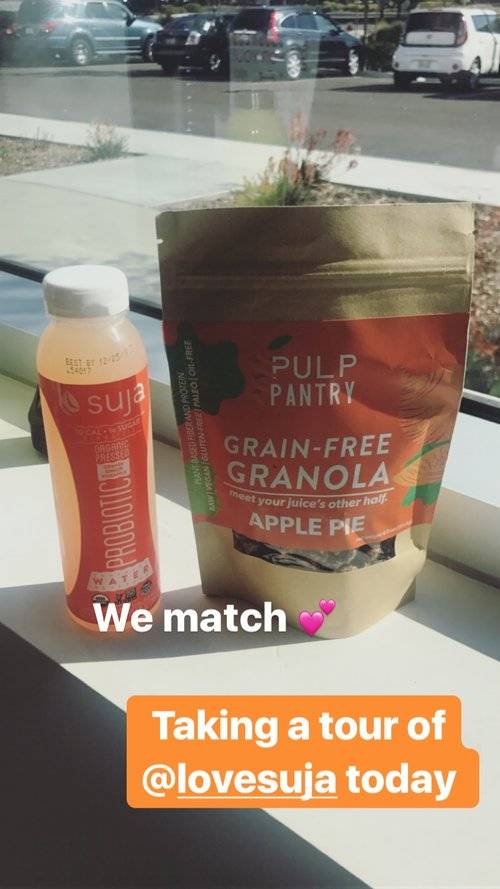 We came in looking our fine feminine selves, and the end result was as such:
Our tour guide was the incredible Jerome, who manages the scale up and quality control of the juice recipes developed by their chief chef and food scientist to ensure they taste just as great when producing the thousands of bottles shipped out each day.
The Juicing Process
We'd tell you more, but... we signed a confidentiality agreement, and thus, not sure we can disclose much about the process and machinery itself. Let's just say, those machines aren't playing around.
The Pulp Situation
We were completely star struck watching the pulp drop from the press machine and into a never-ending waterfall of pulp. In fact, as Jerome continued to lead us on the tour, I (Kaitlin) noticed that Ashley wasn't with us. I looked back along our trail to find her standing there - still under the pulp waterfall - mouth open, lost in space and time. That's when you know it's a true #PulpObsession!
We learned that 15,000+ pounds of pulp are produced daily, can you imagine?! If only we could take it all home with us to the Pulp Kitchen!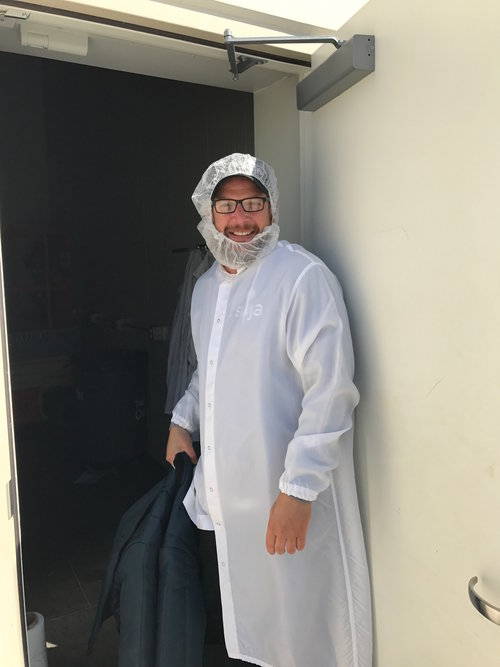 If you're anything like us, you would probably be wondering the same thing. What happens with the pulp?
Suja Juice composts all of their pulps, sending it back to their partnering produce farms. That's one small step for mankind! We were happy to know this organic resource was going back to the farms to enrich the soils with its nutrients. Of course, our dream is that one day we'll be able to collect the pulp for food production as well! (Does Juicing Waste Nutrients? - the SF Gate)
After the Pulp
The juice continued down the line, through bottling and labeling and, most importantly, went through high-pressure pasteurization. Finally, it was packed in cases and palletized for delivery. By the end of the tour, we couldn't wait to get outside in the sunny 80-degree weather. Our fingers were icicles!
What's HPP?
"Cold-pressed juice is prized because no nutrients are lost in the heat of traditional pasteurization. But because it's raw, it has a shelf life of only 3 to 4 days before microbes begin to spoil it. As a result, Ethans and Lawless never considered selling through distributors, since the product would expire before it reached shelves. But Church discovered high-pressure processing (HPP), a method used by rival BluePrint juice, to kill pathogens without heat. With HPP, plastic juice bottles are placed in a machine, then subjected to water pressure of 87,000 pounds per square inch, five times the pressure found at the bottom of the Mariana Trench. That kills microbes but leaves the nutrients intact and extends shelf life tenfold."
— FORBES ARTICLE BY J.J. COLAO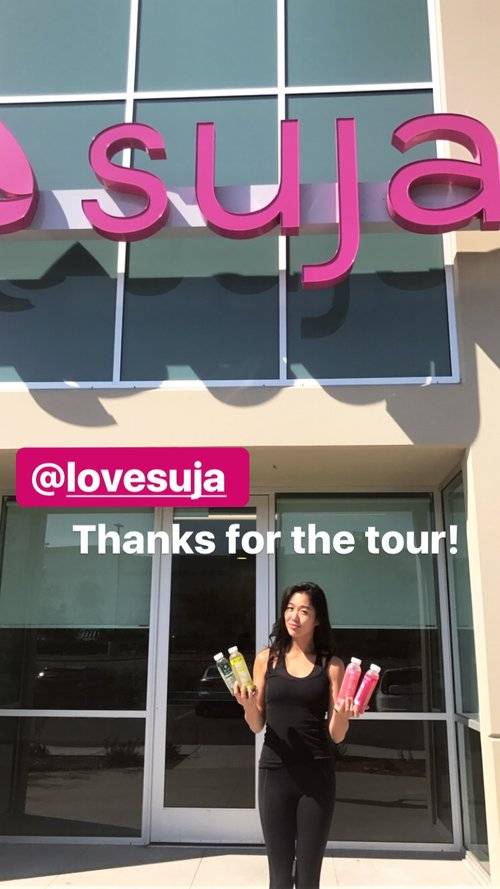 We had too much fun nerding out, and took home some delicious green juice (Ashley's choice - Über Greens) and the relatively new line of probiotic waters (Kaitlin's favorite - Orange!).
Read about our next stop, the San Diego Food System Alliance's Food Waste Solutions Summit in our blog post!