NOTE: This Baking Mix product has been discontinued for the time being, but keep an eye out - it might reappear!
Recently purchased a Pulp Pantry baking mix? We have a thing for delicious muffins, but the choice is yours to change up what you create!
In our first post, we're converting Almond Joy Muffins into cripsy or chewy and gooey Almond Joy Cookies.
You can use the same conversions for any of the baking mixes. If there's another recipe you'd like us to feature, or if you want to share what you created, comment here. Have fun!
Crispy Almond Joy Cookies
Remember, you can use these conversions to turn any of our Baking Mix flavors into crispy cookies.
The baking powder will make for a cookie with a bit airier texture. Enjoy!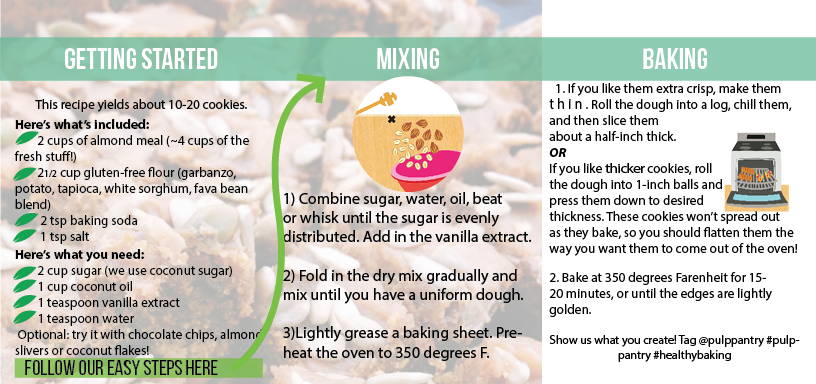 Gooey and Chewy Almond Joy Cookies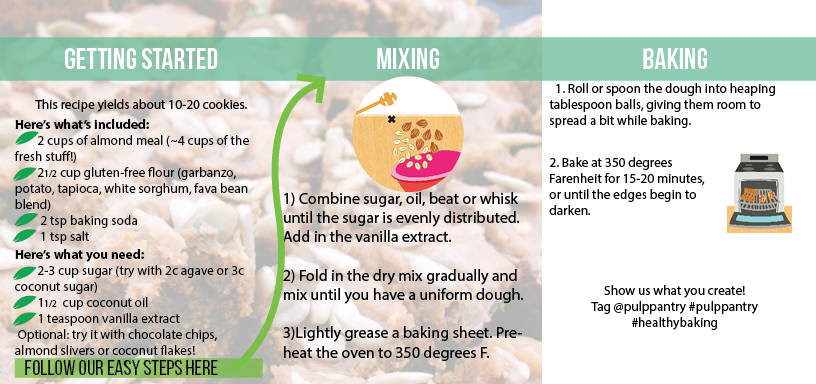 Want more Plant-based Goodies?