Hey there, its your fellow pulp fanatic, Natalie. Back at the pulp test kitchen, we felt pretty hungry and decided to make a summer favorite: veggie burgers made from--you guessed it!--juice pulp.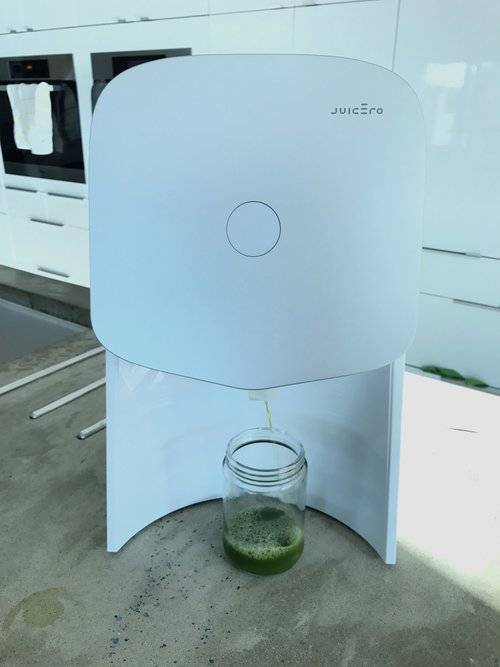 The majestic Juicero machine hard at work.
We recently started working with Juicero on at-home recipes, so we conveniently have lots of pulp on our hands. The convenient packaging makes it easy to juice a drink on-the-go and save the leftover juice pulp for the kitchen! Safe to say that no recipe is safe from our juice pulp.
Today's Juicero packs we used were Green Zing and Sweet Roots. The Juicero packs contain only organic, fresh produce (nothing else added!). Here's the goodness that comes from the packs we used:
Green Zing: pineapple, romaine, celery, cucumber, spinach, basil, parsley, ginger, lemon and jalapeno
Sweet roots: carrot, apple, beet, spinach, lemon, celery, lemon, ginger
Collectively these will contain 55% of your dietary fiber, 8% of calcium, 11% iron, 7% potassium, over 300% of your vitamin A needs, 10% of Vitamin B6 and 80% of vitamin C… AND only 4 grams of sugar! Basically, that's a lot of good stuff.
Post-juicing, we were left with the nutritious pulp. We got creative and added hickory smoke to create the authentic BBQ flavors we were still craving after the 4th of July. Once you make the delicious patties, the rest is up to you! Go all-American by throwing the patties in a bun with the go-to condiments. We opted for Sir Kensington's mustard and ketchup. Alternative options are romaine lettuce cups with a hummus drizzle or sliced avocados and tomatoes.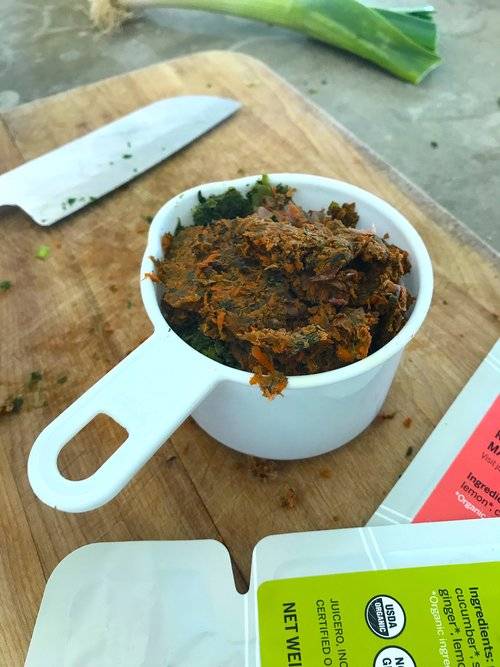 Our Juicero pulp in all its glory.
1 pack Juicero Sweet Roots
1 pack Juicero Green Zing
1.5 cup black beans
½ cup chickpea flour (Why Chickpea Flour Should Be Your New Gluten-free Friend - Huffington Post)
1 tsp nutritional yeast
½ tsp hickory smoke
¾-1 tsp sea salt
½ tsp paprika
½ tsp lime juice
½ tsp chili flakes
½ tsp chili powder
Here's the recipe breakdown: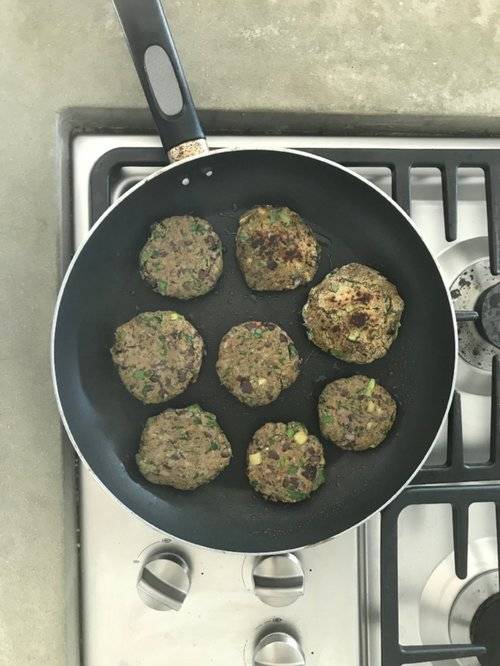 After combing all the ingredients in a food processor, we added the patties to a sizzling skillet.
Blend all the ingredients in food processor
Form the blend into patties (almost an inch thick)
Spray pan with olive oil over high heat
Add patties to pan, evenly spaced
Cook 5 minutes or until crisp
Turn patties over and cook about 5 minutes on other side
Let cool, separated to add to the crispness
Serve on romaine lettuce cups with your favorite condiments!
Suggested dressing recipe: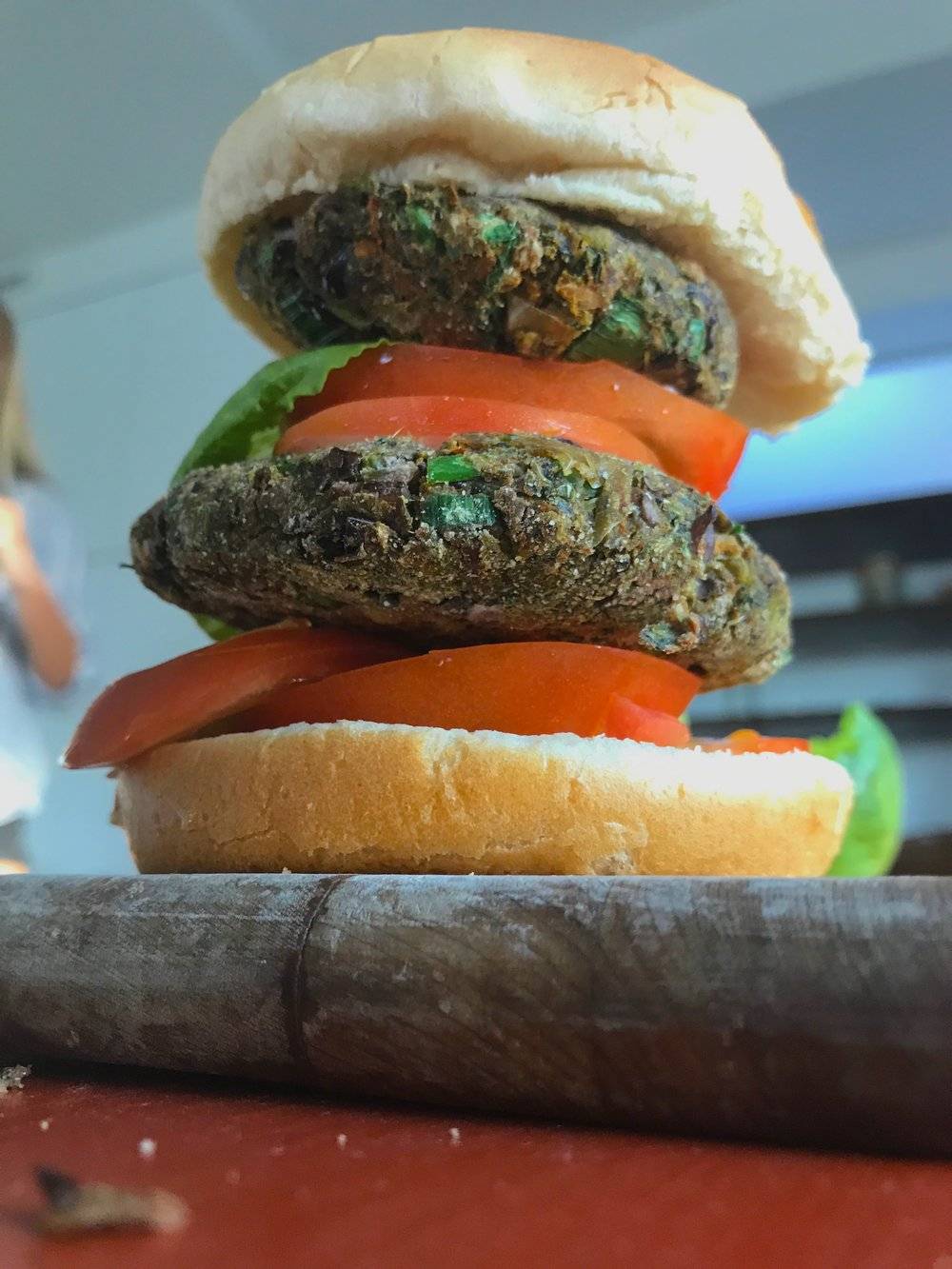 The final product. Now that's a bomb veggie burger.