PUMPKIN PIE MUFFINS
(No gluten, refined sugar, or dairy!)
Oh, pumpkin pie spice. You may have been ridiculed for being too "basic," but I sure have a special place in my heart for you. Nothing says "holiday season" or "festive," to me quite like pumpkin pie spice. And these babies are spicy, slightly sweet, and so moist you'll forget they're vegan. Plus... the fact that they're muffins even make them an acceptable breakfast (or so I tell myself after eating them for breakfast multiple days in a row). Honestly, they're full of fiber, nutrients, and veggies, so can you really go wrong?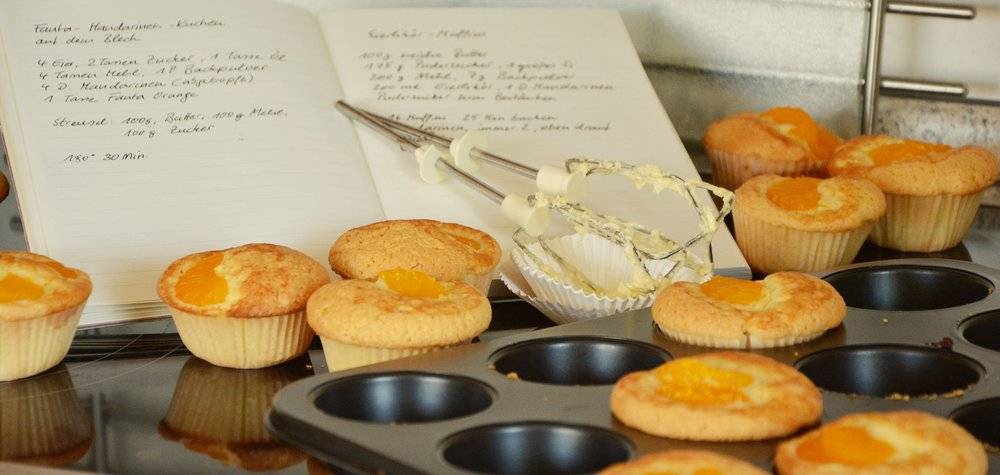 These muffins are must if you're in love with all things pumpkin like us. Make them next fall - don't let those Halloween pumpkins go to waste!
2 tbsp ground flax seeds (this is for a flax egg— you can also sub out with chia or a real deal egg if you're not vegan) (Replacing Eggs with...Flax? - the New York Times)

6 tbsp water

1/4 cup gf flour

1/4 cup oat flour

1/4 cup carrot flour NOTE: This product has been discontinued for the time being, but keep an eye out - it might reappear!

¼ cup almond flour NOTE: This product has been discontinued for the time being, but keep an eye out - it might reappear!

1 tsp baking powder

1 tsp baking soda

¾ tsp salt

2 tsp ground cinnamon

2 tsp ground nutmeg

2 tsp ground ginger

3/4 cup coconut sugar

1/2 cup melted coconut oil (plus extra for greasing muffin tin)

1 tsp vanilla

1 cup unsweeteened pumpkin puree (canned pumpkin is fine, or be really cool and use those leftover Halloween pumpkins! We used one from our friends at Imperfect Produce.)

1 tbsp lemon juice

Optional nuts/chocolate chips to mix in (Vegan Chocolate Chips for All Compassionate Bakers - People for the Ethical Treatment of Animals)
Preheat oven to 350°F.

Get your flax egg ready by whisking together ground flax seeds (or chia seeds!) and water. Set aside to thicken. Have also done this with almond milk and it worked out OK!

Line a muffin tin with liners or generously grease the inside of each cup with coconut oil (muffin tin is my strong preference here).

In a medium bowl, whisk together the dry ingredients: flour, baking powder, baking soda, salt, cinnamon, nutmeg and ginger.

In a large bowl, mix the coconut oil, vanilla, and flax eggs together. Stir in coconut sugar and pumpkin puree until fully incorporated.

Slowly add the dry mixture to the wet mixture and stir until combined. Here's where you can get crazy and add in some nuts/mini choco chips (oh how we love those mini chips!) if you like.

Divide batter into the 12 muffin cups.

Bake for 30 minutes or until toothpick inserted in the middle of the largest muffin comes out clean

Stuff your face with awesome pumpkin-y goodness. Amazing for breakfast, too. Let us know what you thought in the comments!