MAKE YOUR OWN ALMOND JOY MUFFINS - FOLLOW OUR EASY INSTRUCTIONS BELOW!
NOTE: This Baking Mix product has been discontinued for the time being, but keep an eye out - it might reappear!
Check out our other posts for information on how to make Almond Joy Cookies, Almond Joy Banana Bread, or Almond Pulp Energy Bites.
Add in chocolate chips, almond pieces or coconut flakes to boost the flavor even more. (Top 10 Health Benefits of Coconut)
Instructions for small mix (pint):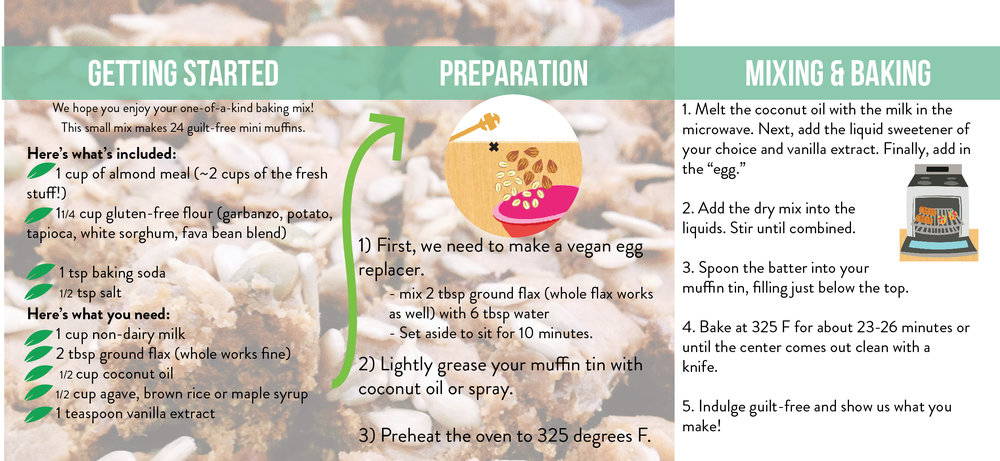 Instructions for large mix (quart):