MEET VANESSA. Maker of the highest quality chocolates you'll ever experience.
She's the founder and creator of Hnina, here in Los Angeles.
Vanessa is a french woman, entrepreneur, mom, and as I learned at a recent event, an active gardener living a minimal waste lifestyle.
You have to read her blog to see her amazing recipes, all of them clean to the highest standards. She's well versed in creating a wholesome lifestyle and diet, and if have the wonderful opportunity to meet her in person - you'll see how well it pays off. She is vibrant and full of life! The best kind of person.
Anyways, I gave her some of our carrot flour to experiment with, and she came up with this wonderful recipe for a vegan, gluten-free, refined sugar-free, creamy and delicious carrot cake. Sounds right up our alley.
SEE THE FULL BLOG POST ON HER WEBSITE HERE: H NINA BLOG
Her chocolates make for amazing gifts, and I promise you've never had chocolate like hers before. Treat yourself!!

HNINA gourmet chocolates, from the website.
---
Here's a snapshot of her delicious carrot cake recipe from the HNINA blog:
For the carrot cake:
2 cup of Pulp Pantry carrot flour NOTE: This product has been discontinued for the time being, but keep an eye out - it might reappear!
1/2 cup of sprouted dried walnuts (The Health Benefits of Walnuts)

1/3 cup of flax meal and 1/3 cup of psyllium husk mixed together and covered with warm water

2 tablespoon of cinnamon

1 pinch of vanilla beans

1 cup of medjool dates

1/2 cup of coconut oil

1/4 of nut milk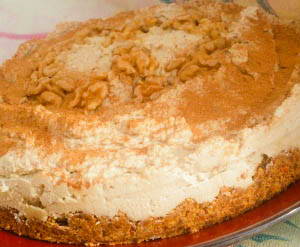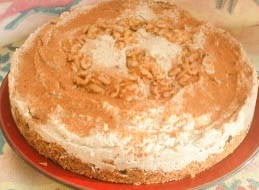 For the Vanilla cream:
To make the cake you just mixed all the ingredients into the food processor and put inside your mold. leave it in the freezer while making the Vanilla cream.
Once the cream is done you just add the cream on top of the cake.
This is it. BTW because carrots are so sweet, well you don't need to add much dates.
My cakes are always delicious, gourmet, nourishing.
-- Vanessa, HNINA Chocolate
Find more vegan baking recipes on our blog!