Happy Spring!
We're so lucky to be in California, where local farmers bring us the freshest organic produce, picked the same day as its sold. At our local market in Los Angeles, we picked up basil, heirloom tomatoes, red bell pepper, red onion, garlic and summer squash with an idea to make a summertime squash pizza. For this pizza, you can work with whatever produce you have on hand, or whatever you're craving! (The Ultimate L.A. Farmer's Market Guide + Google Map)
Start out by preparing the vegan egg replacer - or the psyllium husk/flax meal mixture. Let it sit for 5-10 minutes until a gelatinous mixture is formed (you may have to stir the water and psyllium husk a few times to make sure it's evenly mixed).
Next, prepare the dry ingredients in a large bowl.
Add in the egg and oil, stirring the batter. Next, add in water slowly, stirring as you add. You many need more water than the additional 1/2 cup. You want the batter to stick together, so that you can form a dough ball. We began using our hands to knead the batter together and then added more water slowly until the dough was no longer breaking.
Heat oven up to 350 degrees.
Roll out the dough ball onto a piece of parchment paper over a baking sheet. We use a tin baking sheet, which helps the crust get more "crusty" and cooked as it's hotter than an aluminum sheet.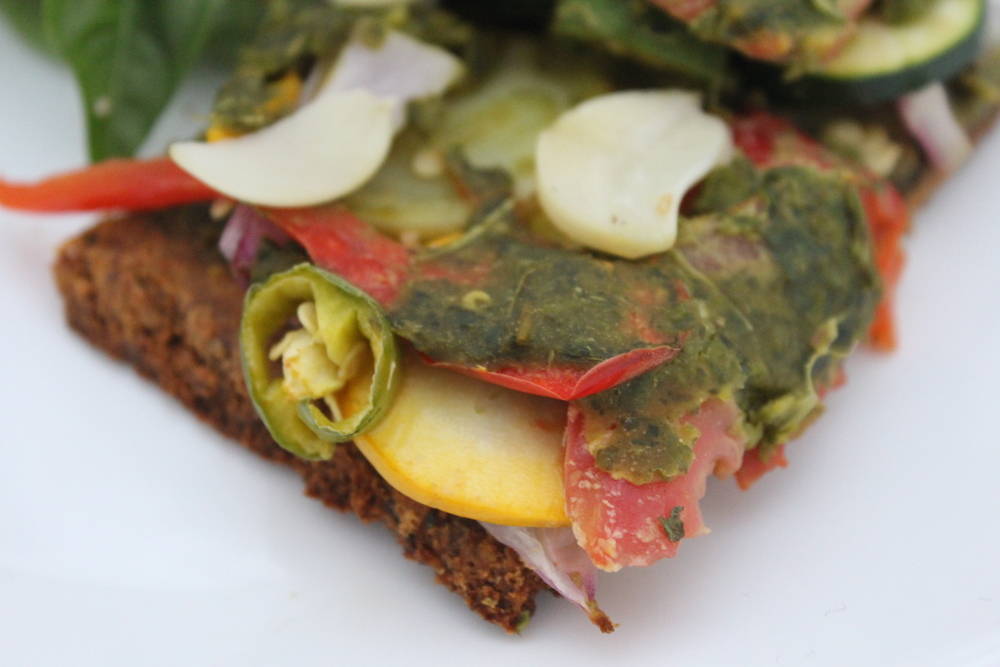 1 bunch of basil (12 Health Benefits of Basil Leaves - King of Herbs)
1/2 tomato
4 tbsp nutritional yeast
2 tbsp apple cider vinegar or lemon juice
handful of raw, sprouted nuts (try walnuts or cashews - not important if you don't use sprouted nuts)
1/4 onion or 1 shallot
3 cloves of garlic
1 tsp salt
Blend together all of the above.
Spread the pesto across the whole raw pizza crust base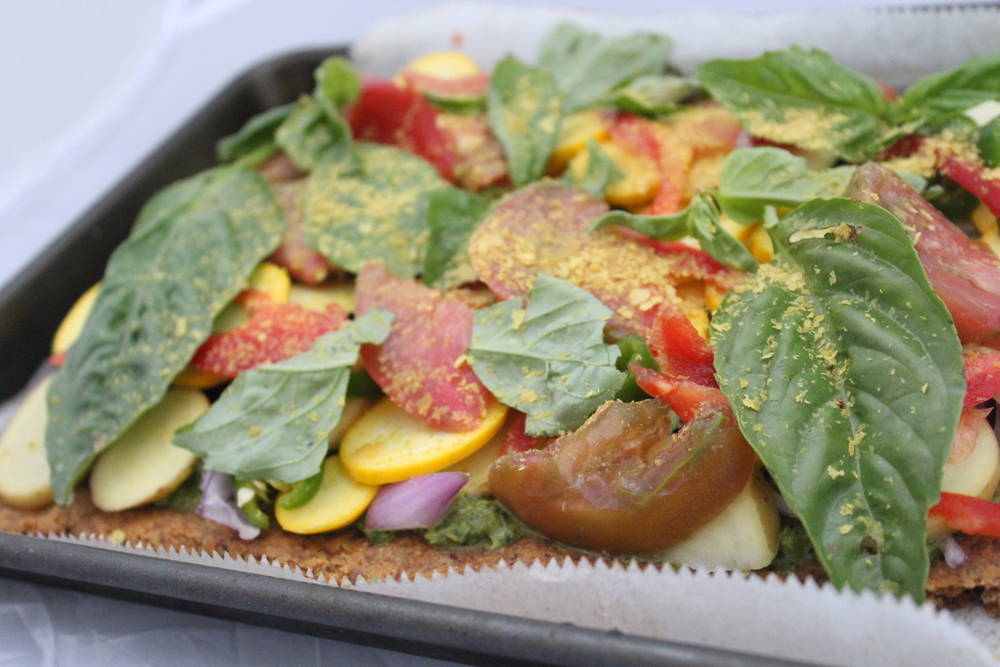 We finely sliced zucchini, summer squash, garlic, tomato, potato, peppers and onion, scattering it on top of the pesto. Then, we added another top layer of pesto before sticking it all in the oven.
Oven at 350 degrees - bake for 40 minutes. If you use an aluminum baking pan, you might want to get the oven temperature hotter.
Bake until the crust is your desired crispness - we took ours out when the crust was a golden brown.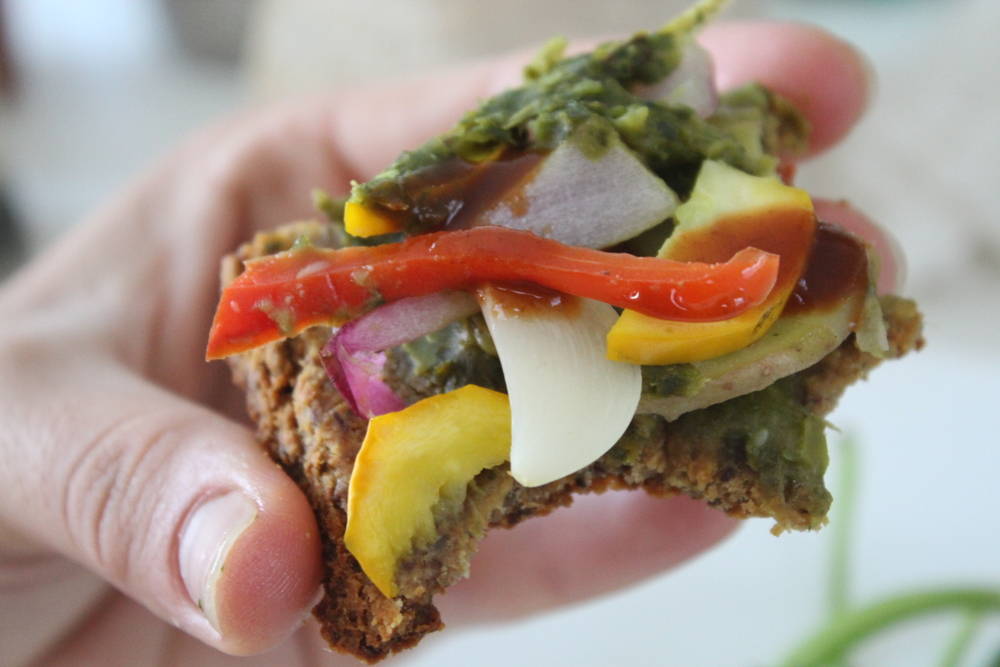 (If you have the chipotle Tabasco sauce, it's really good as an extra topping, too...Bon Appétit!)