Those vegetable stems are full of nutrition, fiber and flavor. We're here to make sure they don't go to waste!
Chopped or sliced Vegetable stems (we used kale and cilantro, but you can use anything – broccoli, cauliflower, etc)
1 Butternut squash or other winter squash
½ onion, sliced
2 cloves garlic (7 Surprising Health Benefits of Garlic)
Fill the largest saucepan or pot you have with 1 inch of water or vegetable stock. Add in salt (omit if using pre-salted vegetable stock). Heat until water is lightly bubbling.

Carefully add in sliced onions, garlic, stems, butternut squash with spices. Heat on medium-low, covered, until the squash is easily mashed and soft.

Add all ingredients to a blender (glass – if plastic make sure that hot liquids are okay), blend until smooth.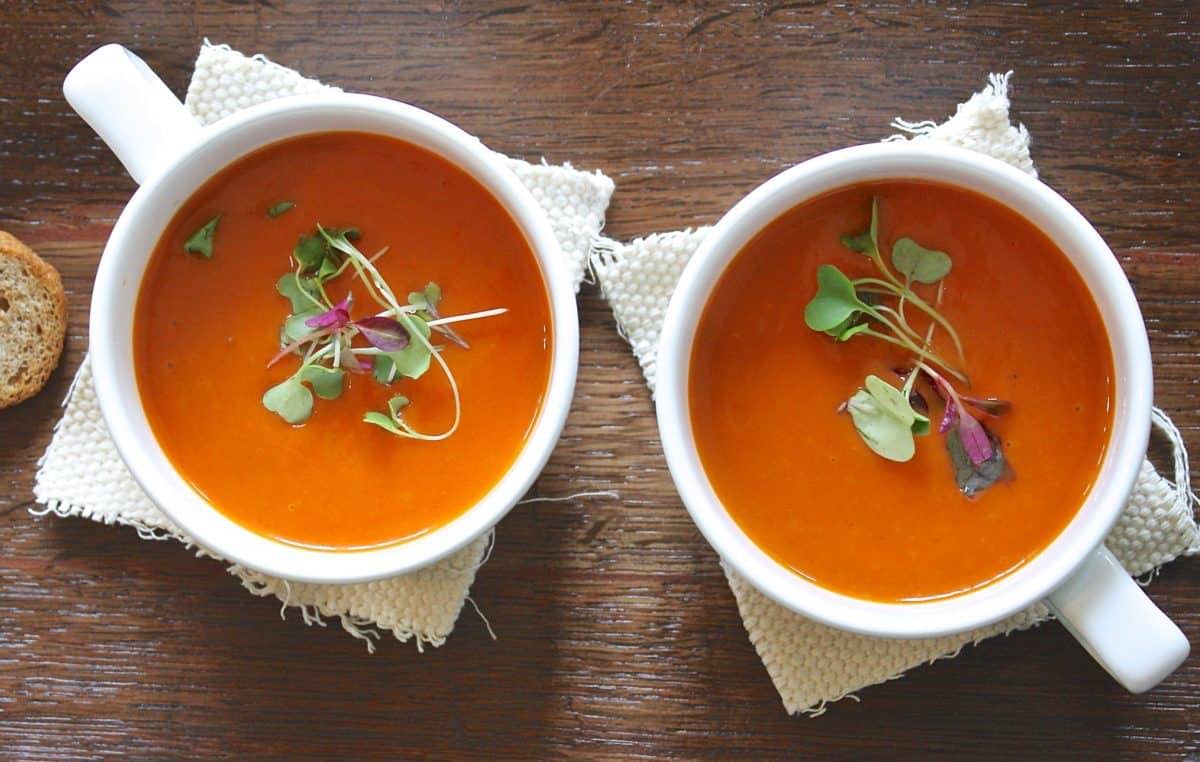 Check out our other yummy methods to reduce your food waste...