Vanilla on the bottom, chocolate on top, and coconut sprinkled to garnish. These muffins are gooey and lightly sweet - eat them for breakfast or as a sweet treat!
gluten free // vegan & dairy-free // extra fiber
1 small Almond Joy mix will make about 12 regular muffins, 24 mini muffins.
1 Almond Joy Baking Mix (find it on our site!) NOTE: This product has been discontinued for the time being, but keep an eye out - it might reappear!
1 cup non-dairy milk (Try Made with Love Wellness Co.'s organic almond "mylk")
2 tbsp ground flax or psyllium husk (whole works fine)
1/2 cup coconut oil
1/2 cup agave, brown rice or maple syrup
1 teaspoon vanilla extract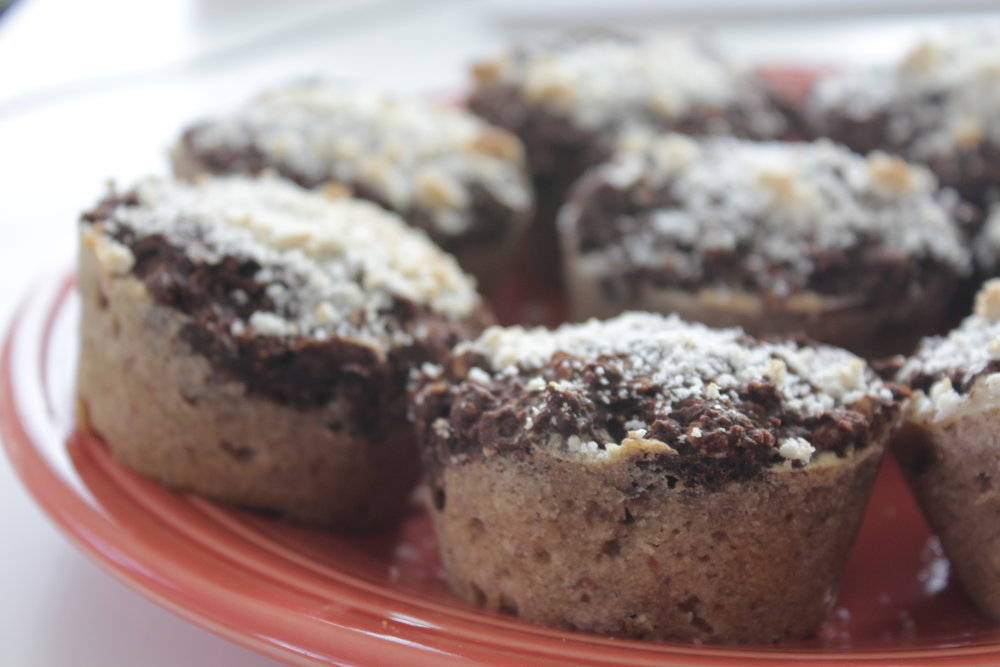 Prepare the vegan egg - mix 2 tbsp ground flax or psyllium husk with double the water (4-6 tbsp). Let stand for 5-10 minutes until gelatinous (might want to stir after a few minutes)
mix up the Almond Joy baking mix contents in a large bowl
heat up the coconut oil and non-dairy milk together (this ensures that the coconut oil doesn't harden once added to the non dairy liquid)
add all liquid ingredients slowly to the dry mix, stirring as you add in
dole out the mixture (once evenly spread) into a muffin tin, greased with coconut oil. Leave the tin half full.
Next, with the mixture that's left, add the cocoa powder and agave. Stir until evenly spread.
Add the chocolate batter mix to the top of the muffin tin, filling the tin. Add optional coconut flakes in the batter!
Garnish with coconut flakes on top.
Bake in the oven at 325 degrees for 23-26 minutes. If you use a tin pan, take the muffins out as you see the edges turn golden (we used a silicon pan, which heats the sides much less). Make sure a fork comes out of the center evenly. Set to cool, uncovered.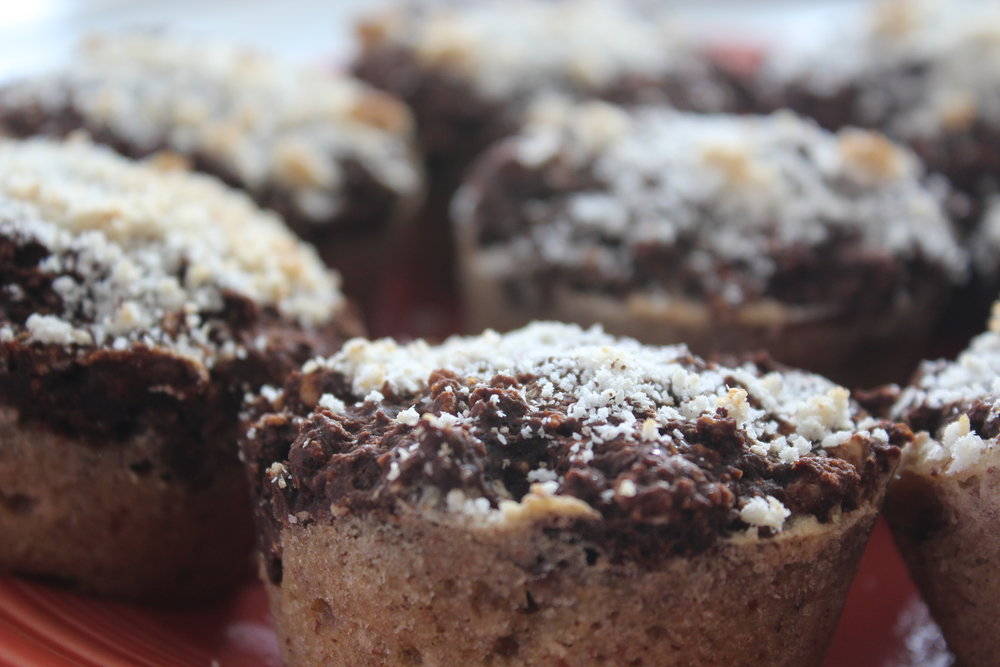 Check out our other gluten-free goodies...