Nutritous, Delicious Almond Pulp Pesto
You've made nut-based pesto before, but why not substitute your almond or nut pulp in place of what you usually use?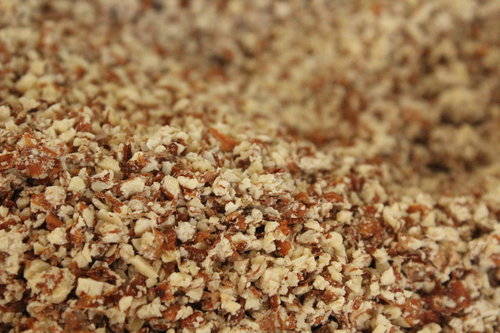 All you need to do is process or blend your ingredients. I typically chop up the dry ingredients in the processor first (basil), then add the liquids and the rest.
Not going to lie, I use the pesto as a dip, but it's always good to add on top of pasta or zucchini noodles, salads, you name it. (Healthy Vegan Pasta Alternatives)
Keep on cooking! Try our other almond pulp-based treats...