Meet #GirlBoss Gabriella Meyer
Cover photo credit to: Heather Stern for The New York Times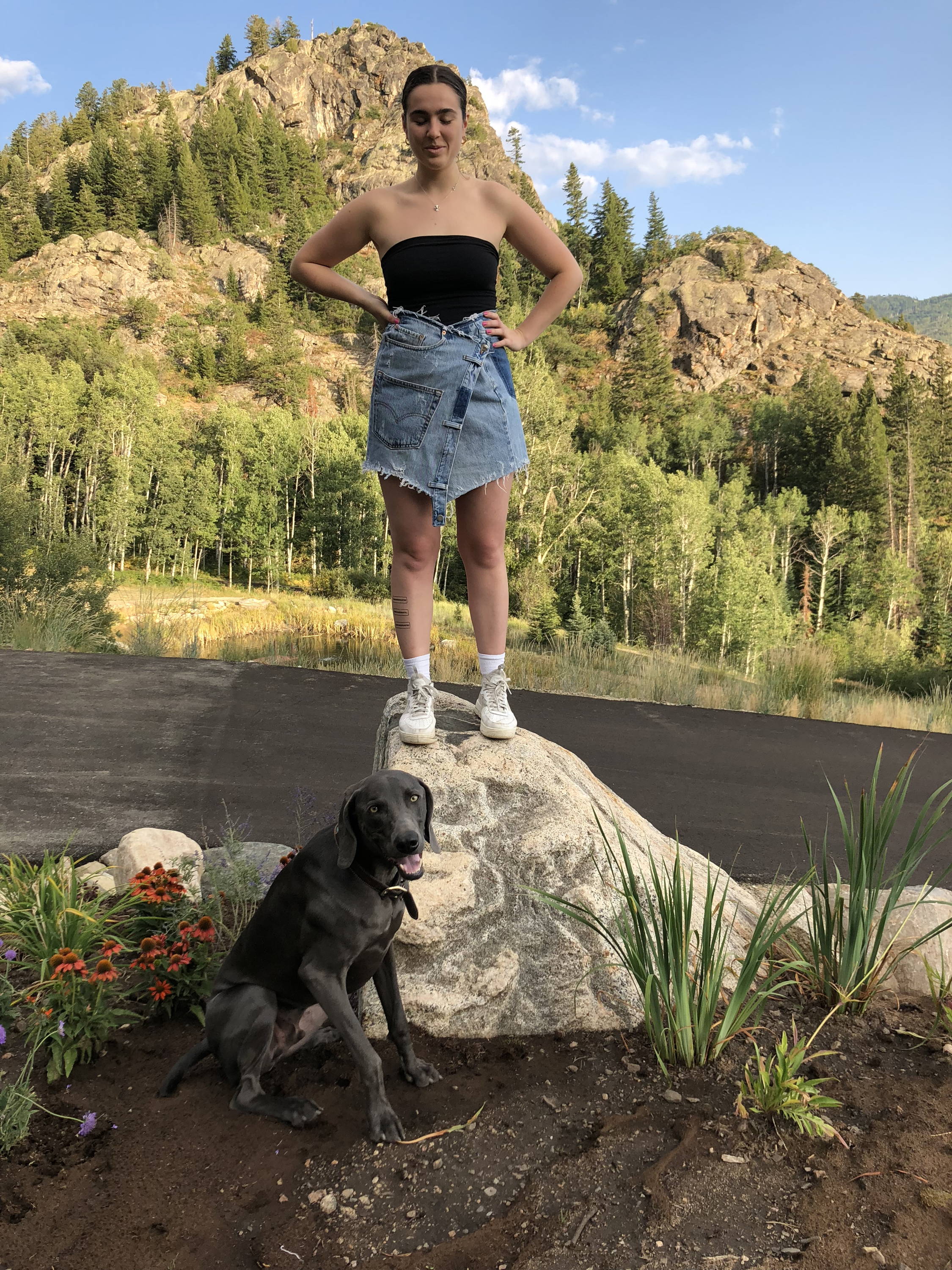 Fashion Designer with a twist of political Satire
What do you do? (if not answered in the sentence)
I am a multidisciplinary artist, and am currently exploring the realm of fashion design and digital fabrication. In the past year I have developed a repurposed denim line called DENIMCRATIC. The line emphasizes the need for sustainability, and is also used as a platform for social and political commentary.
What are you passionate about/driven by right now
In art school, I faced major pushback supporting the idea that fashion can be art. Art on a canvas can be used to create a commentary on social and political injustices, so why can't garments? I think there is this new wave of designers who are striving to use fashion as an outlet in the way that artists use their art. Some are successful and some aren't. Either way, those who try are paving the way for those in the future.
What are you working on? (if not answered already)
My current project with Marta Goldschmied titled, #WEWEARTHEPANTS, was just released this summer. It is a capsule collection that highlights our societal gaps in gender equality, through means of newspaper archives, punchy graphics, denim, and digital fabrication. 10% of each sale goes towards the Legal Defense Fund, set up in partnership between Time's Up and the National Women's Law Center. The fund helps to aid low income women seeking legal help, for issues stemming from hostile work environments.
What does Pulp Pantry mean to you? What, if anything, resonates with you?
Aside from your amazing product and taste, the concept to the business is what resonates with me most. Pulp Pantry is devoted to eliminating waste. As a designer working in an industry that holds the large carbon footprint, I too, try to take as many steps as I can, towards a greater future.
What does the next generation of health, wellness, or sustainability look like to you?
Especially in our #WEWEARTHEPANTS project, we as denim designers, chose to create a product that utilizes no impact technology in the making. I think the next step for us is to get people to care more. Those who are devoted to sustainability applaud our efforts, but those who overlook sustainability, don't fully understand the impact they can make, in choosing the right product.
Any go to recipes or tips for how people can incorporate health and wellness hacks in their daily routine?
As someone who runs her own business and self-employed, I have learned the importance of a clean diet and daily workouts. I feel more grounded and clear minded, which allows me to be pulled in a million different directions in a given day, without feeling overwhelmed.
Follow Gabriella Meyer on: